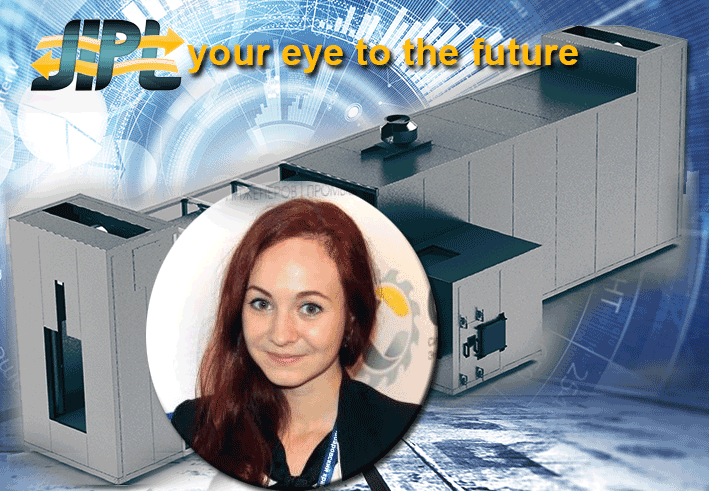 There have been a number of exciting new developments at JIPL lately. Due to business growth and market demand we've expanded our team with a new engineer, who brings with her considerable design and process experience.
Ekaterina Ivicheva is the latest mechanical and project engineer to join the JIPL team. Ekaterina graduated with Honours with a Masters of Science degree specializing in technological machines and equipment and oil and gas processing equipment. Ekaterina lives and breathes engineering and has a passion for embracing new and innovative technologies.
JIPL has a number of new projects on the go spanning a variety of industries, among them the materials finishing industry, including metal and pretreatment finishing, for which Ekaterina's skills with design and her experience is ideal.
Ekaterina is experienced with pressure equipment design for the petrochemical industry. She is well versed in scientific research and development, planning and process optimization. She also has lab and chemist experience, working in a lab and participating with teams involved in R&D experiments, qualitative and quantitative analysis, extraction, distillation, and titration. Ekaterina has experience across a number of disciplines and engages at all levels of the manufacturing process. This allows her to provide recommendations for improving equipment reliability and to solve all plant needs.
Ekaterina is dynamic and motivated with an excellent eye for detail. She was awarded 1st place in the XII Region scientific and technical conference at LLC Rosneft – Komsomolsk Refinery for young specialists.
At JIPL we provide the expertise, the design skills and the interpretative abilities to help you and your company fulfill your process needs. With Ekaterina's passion and energy, we are confident that JIPL will stay abreast of all the latest technologies and find solutions for your every problem.
Please contact info@jipl.co.nz with your engineering and design needs.