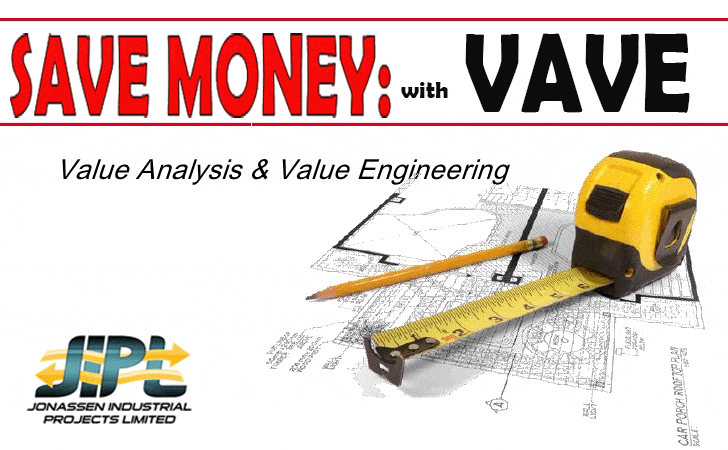 A new year inspires renewed energy and hope for what lies ahead. Most of us start the new year fired up with resolutions and good intentions. It's a time to set goals and figure out how to meet them. For many of us, it's a time to reduce costs and try and save money.
But being a couple of weeks into February those good intentions are probably already a distant memory. The majority of us are already entrenched in our same day to day routines. But it's not too late to change and kick things off with a bang. To start anew and help ensure growth for your business.
Here's how JIPL can help you achieve those goals in 2020.
JIPL has the expertise and depth of experience to help you meet your goals and reduce your business costs. Simon Nowlan, part of our consultancy team of engineers is a VAVE (Value Analysis/Value Engineering) specialist. Simon possesses knowledge from a wide range of industries and a variety of disciplines and is well qualified to help your business reduce its manufacturing costs.
Reducing your product cost should be an everyday goal, no matter your business. Value analysis (VA) and value engineering (VE), or VAVE, plays an important role in cost reduction for manufacturing.
The good news is that when your manufacturing process includes VAVE, cost reduction is not just possible, it's nearly guaranteed.
The current business scenario is very demanding with a continuous demand from market forces to reduce product prices. This downward pressure on price squeezes margins and reducing product cost is an effective way to help maintain them.
The Value Analysis & Value Engineering (VAVE) method is a very important and useful tool for driving down the product cost and help companies retain or improve profitability. The VAVE method can also help identify additional or improved functionality of the product to retain or grow market share.
With our value engineering expertise, we can help you in understanding your product costs and then identify opportunities to reduce it.
With VAVE, we could potentially cut your product costs by up to 20%.
Whether there are market demands for cost reductions or concerns about quality and/or reliability, JIPL can assist with developing manufacturing strategies or determining the root cause of product/process concerns. When you leverage VAVE engineering, you're setting yourself up for success.
To reduce your product costs, you need to understand your costs and then have a plan with a goal in place. JIPL can help you use VAVE strategies to keep your product costs down while enhancing productivity and improving your bottom line. Our goal is to provide our clients with "engineered value" from product concept through to finished product.
So, contact JIPL now us for a more in-depth discussion on value engineering to help save you money in 2020.