JIPL will be at the INVENT stand – Booth 327/426 in Hall A2 – at IFAT, the world's leading trade show for water, sewage, waste, and raw materials management from May 30 to June 3, 2022, at the Munich Exhibition Centre.
WATER NEEDS RESPONSIBILITY
INVENT contributes hugely to water and wastewater treatment. INVENT specialises in aeration and mixing technology and will be showcasing its entire portfolio of products at IFAT.
INVENT leads the wastewater market, and with its latest new releases has enhanced its portfolio and boosted the energy efficiency of its products.
Resource management, environmental protection, and energy efficiency are the three key factors in a functioning water cycle. Dr Marcus Höfken, President and CEO of INVENT, considers educating the market to be an indispensable task, in addition to developing, manufacturing, and selling products for the purification and treatment of wastewater: "A big improvement for everyone would be if we could educate the market a little better so that fewer accidents happen."
At IFAT, INVENT and JIPL will answer questions such as "How can I reduce the energy requirement in the biological treatment stage of my plant?", "What can I do to improve the performance of my wastewater treatment plant using state-of-the-art machine technology?" or "How can state-of-the-art flow simulation substantially boost the efficiency of my processes?"
Expertise is What Makes the Difference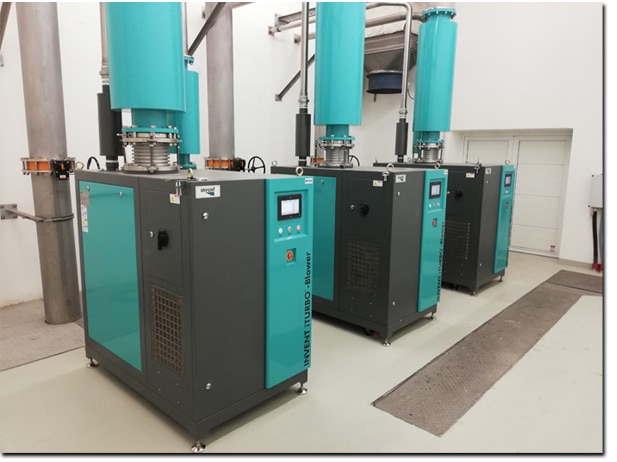 INVENT will present its iTURBO® blower at IFAT. This sophisticated high-tech unit is INVENT's latest generation of high-speed turbo blowers for water and wastewater treatment, ensuring that tailor-made solutions are developed to meet the requirements of specific plants. The iTurbo not only guarantees an effective supply of compressed air but also optimises energy consumption and operating range for the process at hand.
The iTURBO® Blower is merely one example of how R&D works at INVENT. It starts by analyzing an existing problem, followed by scientific research and validation of the fluid mechanical processes, then the INVENT experts use this information to design an optimised hardware solution, and after this, finally launch it on the market.
"Our strategy has always been to concentrate strictly on the areas where we believe we can make a difference," Höfken emphasizes.
Visit JIPL at the INVENT stand at IFAT where customers can experience product quality and performance for themselves. From innovative agitation and mixing technology to aeration systems and sophisticated solid/liquid separation, the complete INVENT portfolio will be on display. Come and view INVENT's market-leading and successful solutions which have been proven by more than 10,000 agitator installations and thousands of aerator installations around the world.
Email us at info@jipl.co.nz to make an appointment for detailed information and the opportunity to discuss intelligent system solutions, engineering, and consulting.