INVENT is focused on providing the best and most innovative products for municipal and industrial water and wastewater treatment and has just released the most effective turbo blower on the market. This is the best technology available to reduce energy consumption for aeration systems.
Throughout these challenging times, INVENT remains committed to the preservation of water globally. INVENT Umwelt, available in New Zealand through JIPL develops, produces and globally sells advanced machines, systems and processes for wastewater treatment.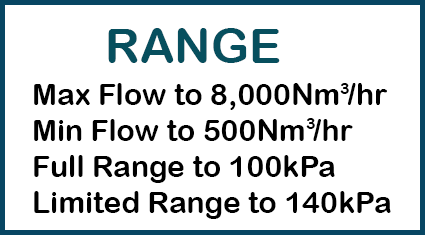 The iTURBO®-Blower is especially suited for supplying air to aeration systems in activated sludge plants. The iTURBO® complements INVENT's line of high-efficiency aeration systems and aeration control products, maximizing system performance while minimizing energy costs. The iTURBO® is designed for peak efficiency and the perfect harmony of stability and reliability.
Advantages over competing Turbo Blowers
The Invent motor has Double Vacuum impregnation varnish on
Windings to Class H+ 180oC
Better impregnation provides increase reliability and temp protection
The bearing design allows for replacement or change "On‐Site"
Invent Turbo bearing with rigid 0.9mm top collar design
The latest iTurbo blower is equipped with unique cartridge-style rigid air-cushion bearings and a unique 2 Pass Pressurized air‐cooled motor
Other Markets for the iTurbo Blower
The Blower can be utilised in markets outside of wastewater, such as :
Air Knives for zinc casting in the steel Industry
Cement conveying
Mineral processing
Excellent Value for Money / Good Delivery Times
JIPL offers another INVENT cutting edge product to the New Zealand market. TheiTurbo blower offers very high reliability and low maintenance.
Contact info@jipl.co.nz now for more information regarding this high tech, new technology…