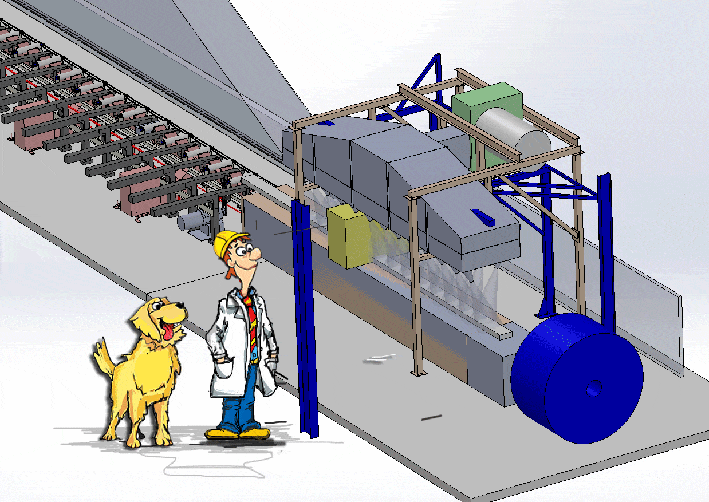 JIPL is at the forefront of technological innovations worldwide and has expert experience spanning a wide range of industries. JIPL's specialist knowledge includes years of experience in heat transfer using moving air for both heating and cooling systems.
Many manufacturing processes require the use of heating and cooling to ensure effective drying, appropriate heat treatment, chemical curing, or bonding.
JIPL has years of experience in air transfer systems, both heating and cooling and were the first to bring this innovative technology to NZ.
JIPL's Recent Heat Transfer Projects:
The following examples provide examples of how JIPL have solved specific processing requirements using their extensive expertise in air transfer technology.
Kilwell Fibretube Ltd engaged JIPL to survey and modify their fibre tube curing oven.
JIPL surveyed the curing oven, measured airflows, and temperatures and analysed the energy data and then compared these with the oven requirements.
JIPL provided advice which included the addition of an air distribution perforated plate and air guides. This provided more controlled airflows throughout the oven. and ensured that Kilwell fully met the quality requirements for a large US order.
The Kilwell curing oven is now producing even more consistent results.
INEX recently engaged JIPL to design and manufacture an overhead cooling plant over the press in Hamilton.
The multiple existing high-level fans were replaced with a single system. which provided air flow velocities of over 10 to 12m per second over the hot extrusion (previously less than 2m per second.) The high velocities provide high heat transfer rates at a critical part of the extrusion process.
The overhead cooling fans are automated, fitted with Ethernet TCP/IP which allows direct integration into the PLC system and allows the operators to vary speeds to suit extrusion profiles.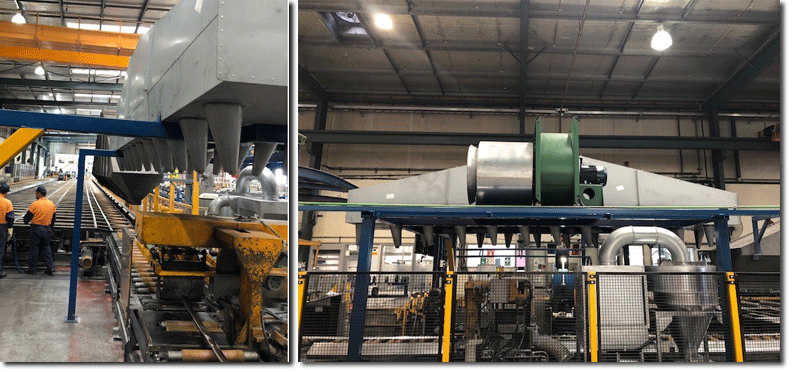 JIPL designed and manufactured the overhead cooling plant after the success of the modular under-table cooling system which was installed under their existing run-out conveyor system. The technique provided rapid and very efficient cooling of the extrusions (from 480oC to below 250oC) and enabled the removal of the multitude of fans around the run-out and walking tables.
The overhead cooling plant was provided in a kit set form which the INEX engineers installed.
Both projects were a proven success.
JIPL air transfer technologies provide major savings in energy and gas usage. A heat transfer system (be it an oven or cooling plant) that is properly designed, quality manufactured, and properly installed, requires minimal maintenance.
JIPL also design, provide and supply a large variety of industrial process plant and system including full control systems with SCADA. In addition JIPL design and provide specialist equipment for wastewater treatment.
Email or give us a call to see what we can do for you.