We are now offering for the first time in New Zealand retrofitting of your current filtration system with the world's latest and most advanced technology – high-efficiency Titanium.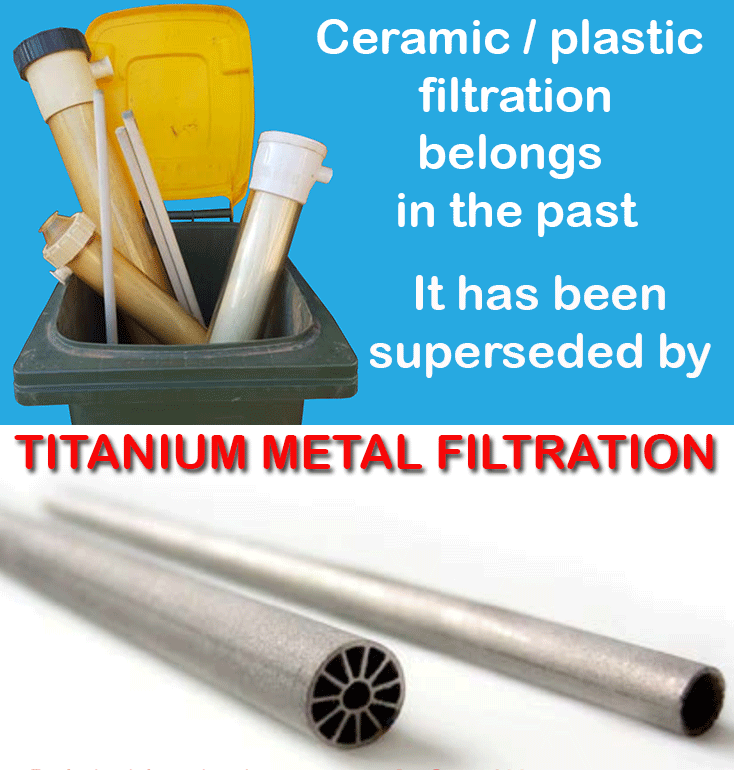 Ti metal membranes are a quantum leap forward from what is currently available – the superhero of the modern era.
Current plastic membrane filtration material will simply not stand up to difficult applications and process requirements.
Are you tired of?
Poor running times ( the run times are short before cleaning is needed)
Poor flow rate ( Ti metal membranes offers at least twice the flow rate in most applications)
Poor cleaning – taking hours to clean – Ti membranes clean in minutes rather than hours
With Ti membranes, you will never need to change your membranes. Ti membranes offer an easier long-lasting solution with little downtime. Titanium is one of those materials that you can depend on, it is strong, lightweight, chemical, shock and temperature resistant. It is inert.
We have experienced personnel ready to work and develop your enquiry. We have the membranes, systems, designs and the pilot plants.
Retrofitting your current system with AMS Titanium Membranes will enable you to:
Double your daily throughput and more
Run higher solids loadings
Recover more of your high-quality product
Shorter cleaning regimes
Zero your risk of breakage under normal operating conditions – very long-life expectancy
Clean back to day one condition
Not impart flavour or aroma
Reduce your carbon footprint through limiting your plastics to landfill
Ti metal membranes have the ability to achieve massive savings and should be considered as both a process change and for their environmental impact.
With Ti metal membranes, we are establishing new solutions for difficult problems. We are solving all your current issues. If you are serious about changing the environmental landscape of New Zealand and solving our plastic problem, then call us now – we have the solution.
Available NOW for a Limited Time: