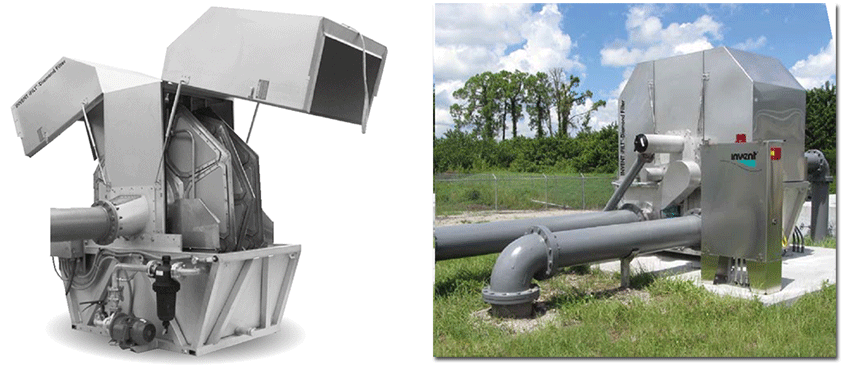 High Tech for Tertiary Wastewater Treatment
The reuse of water directly after it had been treated in a wastewater treatment plant is increasingly gaining in importance. A fundamental part of tertiary wastewater treatment is the added filtration. This forms the basis for further steps of conditioning for water recycling – steps such as a fourth treatment stage, separation of microplastics, retention of phosphorous, or disinfection.
The iFILT Diamon Filter was constructed especially for the separation of solids from fluids as a tertiary filtration step and was fluid mechanically optimised with the help of CFD (Computational Fluid Dynamics). It removes the smallest suspended solids that are still present in secondary wastewater effluent, for example:

activated sludge particles
precipitation particles after phosphorus reuction
powdered activated carbon
microplastics
In Industrial Wastewater Treatment the iFILT Diamond Filter is applied in areas such as:
general reuse of processing water in the paper and textile industries
flush water in the beverage industry
water treatment in fisheries
irrigation in agriculture
iFilt Diamon Filter – Principles of Operation
The iFILT Diamond Filter was designed taking into account fluid mechanical and stability considerations. This innovative approach, to combine cross-flow filtration with a Diamond Filter construction, allows for exceptionally high through-puts.
The utilization of high-performance stainless-steel filter cloth guarantees the best separation results and a minimum loss of pressure.
As the diamond shaped filter is in constant rotation, backwashing cycles are reduced to a minimum, which in turn reduces energy consumption.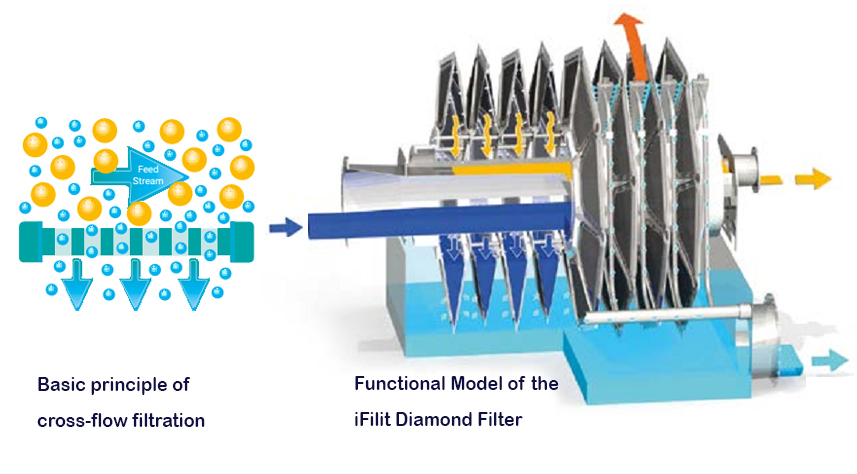 The filter rotates during backwash flushing the removed solids into an internal collectors flume and is drained off the filter separate to the filtrate. The solids can be reintroduced to the wastewater treatment plant's influent.
Advantages of the iFILT Diamond Filter
As the iFILT retains solid particles, an effluent almost entirely free of solids is guaranteed, the strain on bodies of water is reduced and the reuse of water is enabled.
Very high hydraulic performance due to the principle of cross flow filtration
Exceptional separation performance
Compact filter – low space requirements
TECHNICAL DETAILS
No sealed rotary union in the feed area
Direct drive, no chains inside of filter
Constructed without the use of plastics
The iFILT- Dimond Filter is a robust and reliable system, with low maintenance requirements and is easy to install.
The INVENT iFILT meets all expectations of modern wastewater treatment – even under adverse conditions.
Please contact info@jipl.co.nz for more information on this exciting new product.