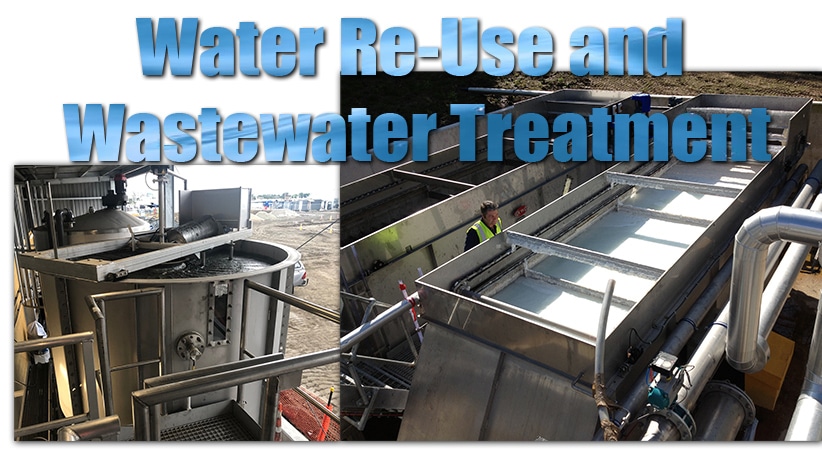 A key focus in the world now is the environment and our preservation of it. All industries are under increasing pressure to improve their environmental performance. Water is an increasingly valuable and under threat resource. The supply of high-quality water and the best treatment of wastewater is one of the most important goals of our time and sustainability and resource recovery lies at the heart of JIPL's water and wastewater technologies.
JIPL works with the KWI Group, global leaders in water and wastewater treatment technologies, to provide cost-effective wastewater treatment in an environmentally sustainable way.
The KWI Group is considered one of the pioneers of Dissolved Air Flotation (DAF) technology and is one of the oldest existing DAF unit manufacturers in the world. The KWI DAF range includes 11 standard models, as well as custom designs, to meet all customer requirements. With nearly 70 years of experience and the supply of 7000 DAF units for 4700 references globally, the KWI Group is strategically qualified to serve process industries worldwide with quality and lasting equipment.
The use of a Dissolved Air Flotation (DAF) system offers an ideal solution for a variety of contaminants. Dissolved Air Flotation (DAF) is an effective industrial and municipal wastewater treatment, clarification, and thickening technology.
DAF is a water treatment process that clarifies wastewater by the removal of suspended matter such as fats, oils, and grease (FOG), as well as heavier settled matter and, with the correct chemicals, can reduce the COD load substantially.
DAF technology is compact, efficient, simple to operate and economical to run and is a proven solution for the dairy industry. Dissolved Air Flotation is an ideal treatment method to purify dairy wastewaters and remove the fats and solids in a cost-effective way.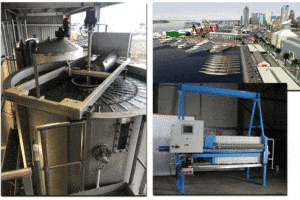 Recently JIPL supplied KWI's MiniCell DAF unit as the most cost-effective option for Orams Marine who was searching for a suitable solution for their wastewater. To deal with their variable wastewater flow, JIPL supplied KWI's MiniCell DAF unit as the most cost-effective option and a dewatering system in the form of a Latham Plate Filter Press (PFP) – resulting in a significant reduction of contaminants being discharged into the Hauraki Gulf.
Advantages of DAF
Small footprint
Less energy and chemical consumption
High sludge concentration: up to 5% of solid content
Allows efficient and optimal polymer dosing, therefore minimising the polymer consumption
KWI has the most complete and widest range of DAF products of any DAF provider globally. Such a diverse product offering, coupled with accurate and experienced design engineering, delivered via quality manufacturing and supported by excellent customer support, consistently allows KWI to meet all customer needs and be the world's leading supplier for DAF solutions.
KWI and JIPL specialists have vast expertise and experience ranging from engineering to building and commissioning, and from investment to operation. Let JIPL and KWI work with you during these challenging times to make your project a success!
Contact : info@jipl.co.nz for references and more information